Screenshots of AutoDia diagrams viewed in Dia
Look - I can parse Python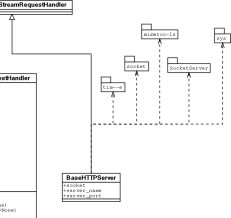 Screenshots with new layout algorithm (version 1.7 pre 2)
first - the untouched autodia output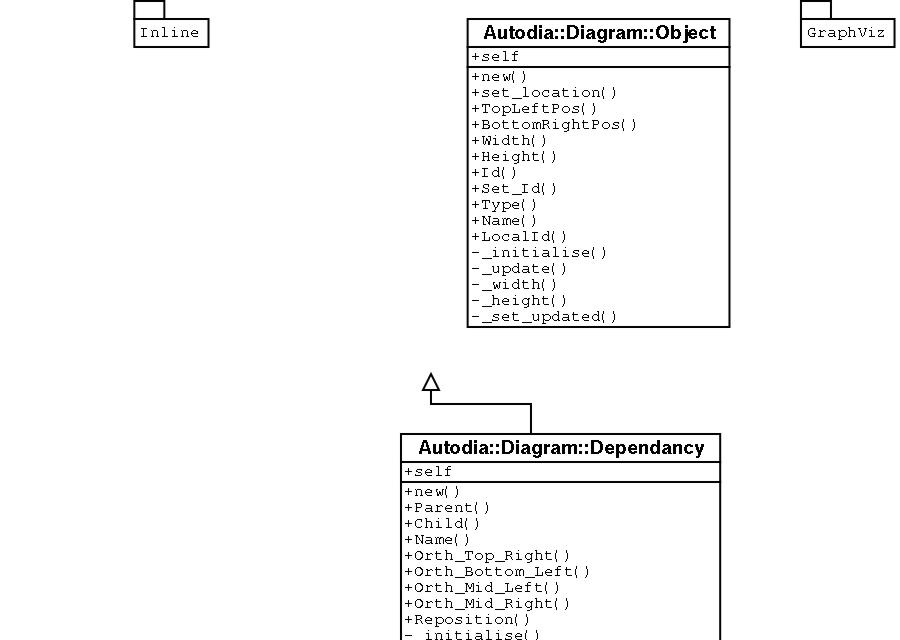 (70k click on image for full size)
next - after 5 minutes arranging it in dia
(105k ckick on image for full size)
---
older stuff
I ran autodial on itself (because, hey, its easy) and it generated this cool (not so) little gem..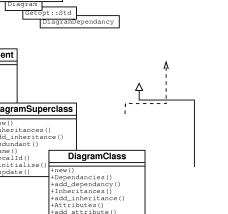 (69k).
After a couple of minutes I turned it into this..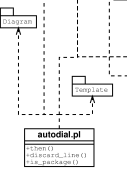 (76k).
A more recent screenshot (using version 0.03)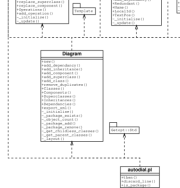 (108k)
Yet more recent (using version 0.04)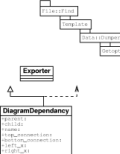 anybody want to show off their before & after or other screenshots, mail them to me at aaron.trevena@gmail.com.
Ajt. <aaron.trevena@gmail.com>